Huh? What?
Who am I? Why this Blog?

I'm Dr. Jonathan L. Kramer.

In August 2016 I completed my Doctor of Law and Policy (LP.D) degree at Northeastern University in Boston. I received my doctoral hood in September 2016. I was a member in the 8th Cohort of that unique program.

I set up this blog at the suggestion of one of the LP.D program leaders whom I truly respect, Professor Neenah Estrella-Luna, Ph.D. Early in the LP.D program she strongly recommended that each Cohort member track their progress and stand up to the scrutiny of peers, just as we do when we publish or present papers.

I took Professor Estrella-Luna's suggestion to heart, and this blog allowed me to chart my personal journey from a highly-educated lawyer and masters-level blob to highly-educated lawyer and doctoral-level researcher blob.

At least that was my initial goal…

In real life, I'm a practicing telecom law attorney licensed in California and New Mexico, as well as a radio frequency engineer. My law firm has six attorneys, two paralegals, and two dogs working in offices in Los Angeles, San Diego, and at our covert office on a Southwest Airlines jet (minus the dogs).

I have earned the following academic degrees:

Associate of Science (AS) degree (honors) Los Angeles Trade Tech College. Los Angeles, California.

Juris Doctor (JD) degree (cum laude) Abraham Lincoln University School of Law. Los Angeles, California.

Masters of Law (LL.M) degree (with distinction) Strathclyde University. Glasgow, Scotland.

Doctor of Law and Policy (LP.D) Northeastern University. Boston, Massachusetts.

Having completed my Doctor of Law and Policy degree, just for fun I might go after a few more professional licenses.

My current goal is to become licensed as a Real Estate Broker in California.

Who knows?
T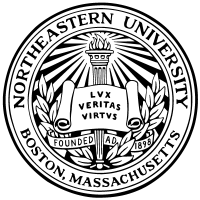 he Doctor of Law and Policy Program is now a part of the CPS Graduate School of Education.
What does this mean?
The DLP program has, until now, been stand-alone within the College of Professional Studies. That independence has offered certain advantages over the years. They key advantage has been program autonomy from other CPS programs.
Yet, with advantages come some downsides. One of the key downsides, in my view, has been that the DLP program hasn't been able to access the greater resources assigned to larger doctoral programs in CPS, in this case the Graduate School of Education. Additionally, doctoral programs in the same college, but isolated from others in the same college may have varying standards.
I am a DLP graduate of the program during its standalone days. I've also been a DLP program instructor under the standalone model and now under the GSE model. I'm happy to report that…so far…operating as a program of the GSE has proven to be a good move. With greater access to seasoned GSE teaching and administrative professionals, along with the legacy DLP leadership which is now a part of GSE, the DLP program is now better-supported than before, and better-poised to grow.
-Jonathan