Huh? What?
Who am I? Why this Blog?

I'm Dr. Jonathan L. Kramer.

In August 2016 I completed my Doctor of Law and Policy (LP.D) degree at Northeastern University in Boston. I received my doctoral hood in September 2016. I was a member in the 8th Cohort of that unique program.

I set up this blog at the suggestion of one of the LP.D program leaders whom I truly respect, Professor Neenah Estrella-Luna, Ph.D. Early in the LP.D program she strongly recommended that each Cohort member track their progress and stand up to the scrutiny of peers, just as we do when we publish or present papers.

I took Professor Estrella-Luna's suggestion to heart, and this blog allowed me to chart my personal journey from a highly-educated lawyer and masters-level blob to highly-educated lawyer and doctoral-level researcher blob.

At least that was my initial goal…

In real life, I'm a practicing telecom law attorney licensed in California and New Mexico, as well as a radio frequency engineer. My law firm has five attorneys, four staff, and two dogs working in offices in Los Angeles, San Diego, Seattle, and in our covert office on a Southwest Airlines jet (minus the dogs).

I have earned the following academic degrees:

Associate of Science (AS) degree (honors) Los Angeles Trade Tech College. Los Angeles, California.

Juris Doctor (JD) degree (cum laude) Abraham Lincoln University School of Law. Los Angeles, California.

Masters of Law (LL.M) degree (with distinction) Strathclyde University. Glasgow, Scotland.

Doctor of Law and Policy (LP.D) Northeastern University. Boston, Massachusetts.

Having completed my Doctor of Law and Policy degree, just for fun I might go after a few more professional licenses.

My current goal is to become licensed as a Real Estate Broker in California. Done that!

Who knows?
Accountability
I am personally accountable for my education and the work I put in to that education. Because of that, I've decided to be transparent about my grades, whether good or bad (but better good than bad).

Q1 – Summer 2014:
Law and Legal Reasoning 1
(LWP 6120) Grade: A
Law and Policy Concepts 1
(LWP 6401) Grade: A
Research Methods
(LWP 6424) Grade: A-

Q2 – Fall 2014:
Law and Legal Reasoning 2
(LWP 6121) Grade: A
Law and Policy Concepts 2
(LWP 6402) Grade: A-
Qualitative Methods
(LWP 6423) Grade: A

Q3 – Winter 2015:
Law and Legal Reasoning 3
(LWP 6122) Grade: A
Law and Policy Concepts 3
(LWP 6403) Grade: A
Quantitative Methods
(LWP 6420) Grade: A

Q4 – Spring 2015:
Law and Legal Reasoning 4
(LWP 6123) Grade: A
Evaluation Research
(LWP 6404) Grade: A
Economics for Policy Analysis
(LAW 6410) Grade: A-

Q5 – Summer 2015:
Methods & Theory Appl Research
(LWP6425) Grade: A
Political/Moral/Ethical Dilemmas
(LWP6431) Grade: A
Doctoral Research Design 1
(LWP6500) Grade: A

Q6 – Fall 2015:
Public Policy Theory & Practice 1
(LWP6450) Grade: A
Doctoral Research Design 2
(LWP 6501) Grade: A

Q7 – Winter 2016:
Public Policy Theory & Practice 2
(LWP6451) Grade: A
Doctoral Research Design 3
(LWP 6502) Grade: A

Q8 – Spring 2016:
Public Policy Theory & Practice 3
(LWP6452) Grade: A
Doctoral Research Design 4
(LWP 6503) Grade: A

July 2016: My final GPA after all program coursework is 3.958 on a 4 point scale. I can live with that.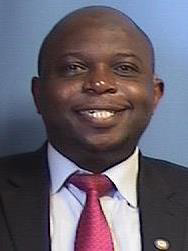 I took great pleasure in reading about a milestone accomplishment by my DLP program mentee, Opeoluwa Sotonwa. Ope', as he's known to his friends, is a doctoral candidate in the current DLP cohort, Cohort X.  Here's a post from Ope's Linked In page:
Subject: Impact of my research in Missouri
The DLP program has impressed it on me that as a scholar-practitioner, we do not have to wait for the end of our research before fixing problems we found but could be attended with immediate alacrity.
When I collected my data in December, some key issues immediately jumped out of the box. It is about how law enforcement officers can properly identify Missourians who are deaf or hard of hearing. Based on my data, I drafted a bill to change Missouri Law to make it easier for law enforcement officers to identify DHH.
I am happy to share the news that the bill not only passed in the two chambers but is now a law in Missouri. Former Missouri Governor Eric Greitens signed the bill into law before he resigned yesterday. Here is a link to the press release from my office https://mcdhh.mo.gov/release-governor-signs-two-bills-for-deaf-and-hard-of-hearing-missourians/
Ope'
—
Opeoluwa Sotonwa, DLP Class 2018
https://www.linkedin.com/in/opeoluwasotonwa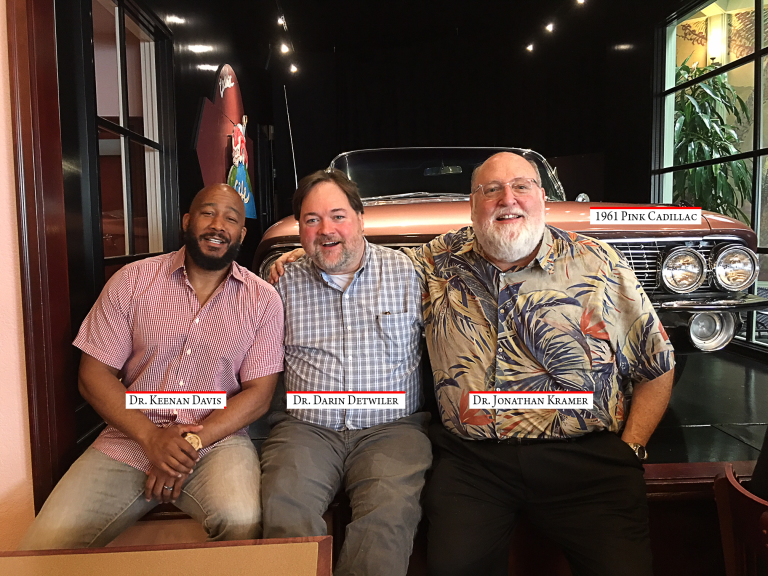 NEU Cohort VIII Doctors of Law and Policy, Keenan Davis, Darin Detwiler, and yours truly met for brunch a few weeks ago in Portland, Oregon. We dined at the Cadillac Cafe, a well-known local spot (outstanding French Toast, by the way).
I flew up planning to spend the entire day with my brothers, but because of flight cancellations, I had to re-book my return flight to leave 4 hours sooner than planned.
Even through I only spent a fraction of the time I hoped to spend with these two indescribable guys, it was 157% worth it.
Jonathan
I've received a preliminary but strong invitation to teach one or two courses at Northeastern University related to regulatory law and policy development.
I happen to know a thing or three about those topics.
If the appointment goes through, it's likely that I'll start teaching in the Fall 2018 term.
I'm really jazzed about the possibility…I hope it becomes a reality. More when I know.